My Product of the Week this week has been a suggested starter kit bundle containing the Stamparatus. The complete bundle comprised of:
Stamparatus and bag; grid paper; 2018-2020 In Colour Stamp pads, Tuxedo Black Memento Ink pad; In Colour cardstock pack; Whisper White Cardstock; Happy Birthday Gorgeous stamp set and Classic Label punch. Added together, this costs £170, but you can get it all for £99 until the end of March. For £125 you can have the gorgeous tote bag as well.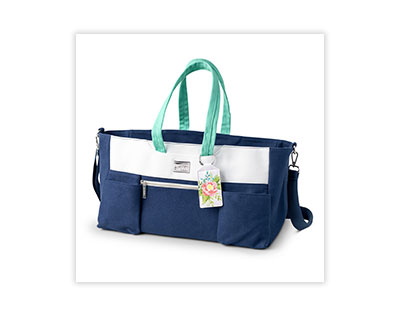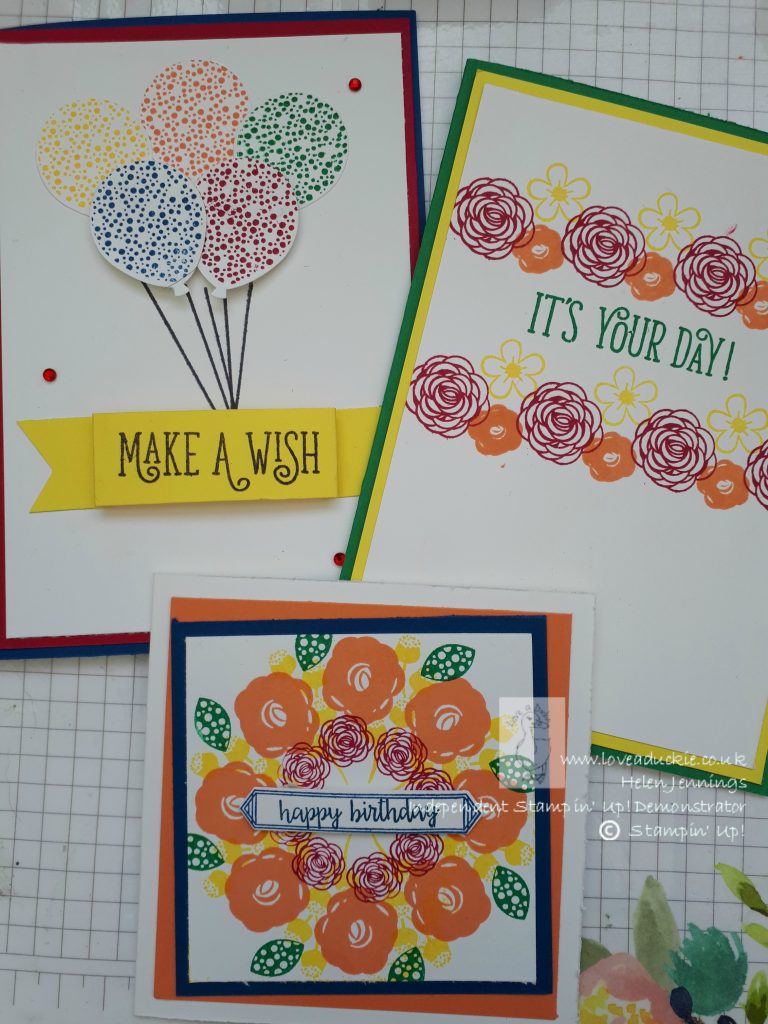 I used the goodies in this bundle to create 3 cards on my Facebook live, but there was some technical glitch and the live video didn't post to my Facebook page. I thought I would go ahead and record a different video, same basic projects and upload it to my You Tube channel and you can find that below.
Twice on the video, I mistakenly said that to create a C6 card base, you cut a piece of A4 card in half at 14.9cm (correct) and score at 10cm (wrong). It is of course 10.5cm!!! The other mats on the C6 cards were: 14.4cm x 10cm and 13.9cm x 9.5cm. The square card base was 9.9cm x 19.8cm, scored at 9.9cm. The mats for that card were 9cm and 8.2cm
Here are the three cards I created in the video. There are some tweaks from the original Facebook samples and I have used some coordinating ribbon and enamel dots.
Check out all the products I have used here. You can click on them to be taken through to my online shop.
Product List
If you are interested in getting your starter kit, then don't hesitate to get in touch, or you can find more details here
Do have a go at these techniques yourself and if you are interested in even more Stamparatus techniques, then keep watching for details of my online class that will be released very soon.
Happy Crafting
Helen xx